Dr. James Collins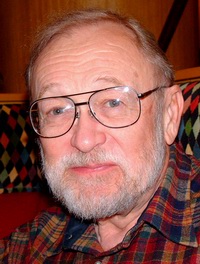 I have been a family doctor and internist for 30 years. I have dedicated myself to what I consider practical medicine, that is helping people to become healthier by not just "treating" but by teaching. I started my own practice in 1989 in a small city in the Midwest. Every one of my patients means something to me, and I judge my value as a doctor on my ability to help them. I hope to continue to expand that goal on this site.
---
Dr. Mark Sigmon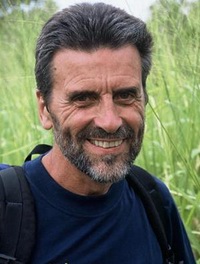 A graduate of LSU medical school in 1988, I am a specialist in mental health. I work in a private office with two other psychiatrists. I specialize in bi-polar disorder and do work with experimental medications to help offset the effects of the condition. The Internet is a medium for me to reach out to an even larger audience, and I look forward to the opportunity to do just that.
---
Dr. Craig Ferrell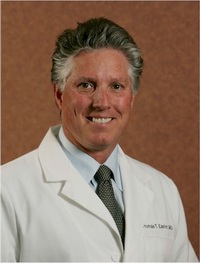 Growing up, I always hated dentists. My ex-wife, who is my still my patient, believes I went into dentistry because I thought I could do it better. I don't know about that, but I do know that I have been in love with the profession for over 20 years. I am 51 years old now, and for much of my professional career I have made it my priority to help people who need reconstructive dental work. I work with several government agencies to provide lower cost care for low income clients. There is nothing like helping a 75 year old grandmother get a set of dentures that make her feel young and confident again.  There is a lot misinformation out there about the profession, and I want to bring my experience into this Blog.
---
Dr. Karen Peterson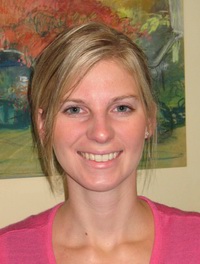 As a young, incoming professional in dermatology, I pride myself on being knowledgeable about the most recent research on skin care. I am particularly interested in helping teenagers with skin conditions, mostly because of psychological impact skin problems can have on adolescents. I try to focus on preventative skin care for all ages. Unfortunately, my office has a waiting list for new patients. This website allows me to share my knowledge with others out there.
---
Dr. Deanna Gulick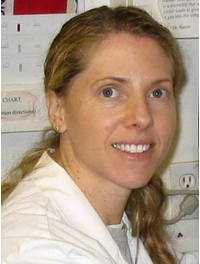 I went into pediatrics because I loved children in theory. Now that I have two young children of my own, I KNOW how much children mean to me. I try to remember my own children every time a worried parent brings their child into our clinic. Too many pediatricians do not truly realize how lost parents can feel when their children are sick. A 6 month old who is vomiting incessantly cannot explain how and what they feel, and with a feeling of helplessness these parents turn to us. We should always remember their fear, their frequent sense of hopelessness when we treat their children. We are not just in the business of caring for children, but of coaching and reassuring parents. That's why I'm a doctor and that's why I'm part of this forum.
---
Dr. Andrew Lang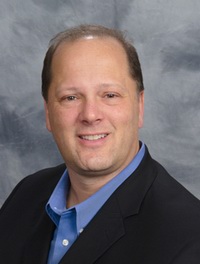 My specialization is ophthalmology. I do mostly surgery and reconstructions of the eye. Since vision is so fundamental to the way the carry on in life, I believe my work and my ability to help people concerning their eyes is one of the most important health care issues out there. One of the most frequent procedures that I perform is LASIK surgery. Many people do not understand this procedure and I am hoping, here, to help the general public get a better sense of whether LASIK, or other procedures of the eye, is right for them.
---
Dr. William Hickman
I've been an urologist in the United Kingdom for 6 years. I find that men particularly are hesitant to see doctors regarding problems with their genitals and urinary tract. I would like the opportunity to teach the online community the benefits of addressing problems early and to just make people feel more secure and comfortable about their visit to the urologist.
---
Dr. Roxanne Holve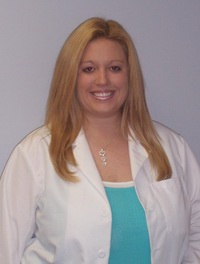 I have one of those stories you see in the movies. When I was 17 years old I witnessed an "impromptu" delivery of a baby at a summer retreat. While some of the teenagers who were around helping thought the event was "gross," I was blown away and decided at that moment I wanted to be an Ob-Gyn. Not only do I provide care for women in general, but I make it my business to help women make good choices regarding their health and  to assist them in accomplishing their healthcare goals. I want to be able to provide good advice to all women. Thanks Dr. James Collins for allowing me to be part of this.
And by the way…I have now delivered over 1500 babies 🙂
---
Dr. Endo Tezuka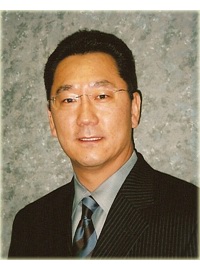 I have been a family practitioner in my own practice for 15 years. I really try to keep the "family" in family medicine. I frequently ask my patients to come in with their families; I believe that when the entire family unit is involved in the healthcare of any individual in that family, there is better success. In 15 years, I have never "ended" an appointment; my patients are allowed to spend as much time with me as they want. On this website, I look forward to being able to help people in a new way.